About Us
As President and Owner of USA Promotions, I would like to take this opportunity to tell you about myself and my company.
I am originally from Jefferson City Missouri and moved to Maine in 1994 where I opened my business.  In 2001 I moved the business to Arkansas when I married my husband Don Wesson.
Don and I met at a Union Convention and his Local soon began purchasing Union Made products from my company.  We soon became friends and the rest is history!
Don is a third generation labor leader working in the papermaking industry as an electrical instrumentation mechanic.  He is past President and past Secretary / Treasury of USW Local 13-1533 in Arkansas.   Don just recently retired from Clearwater Paper Corporation after 37 years.
Not only do Don and I have our Union beliefs in common, but we also love to ride our American Made Harley's.
Donna, my Administrative Assistant, has been with me since 2014.  She came after Michelle left after being with me for over ten years.  I am very fortunate to have found Donna who has learned the business very well and loves people. 
We take great pride in serving Labor Unions all across the United States. We do not just sell Union Made/USA Products but we also believe and support the Labor Movement.  For us, this is not just a business, but a way of life!
Helen Wesson
President
---
 How To Find Us: (Click map for larger image)
-3303 Hwy 65 North, McGehee Arkansas 71654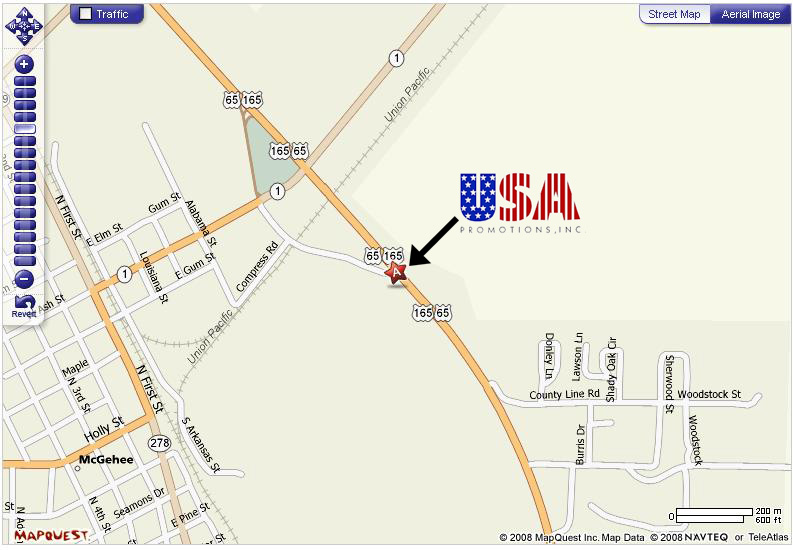 ---